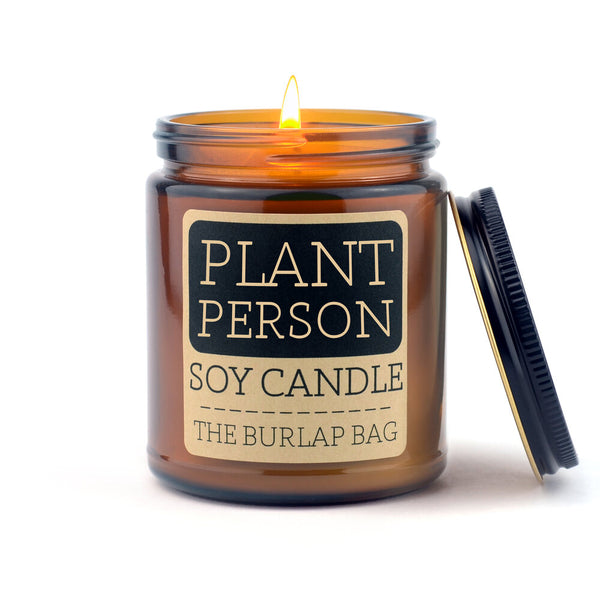 The Burlap Bag - Candle - Plant Person
Plant Person. Scents of green vines, leaves, tomatoes, and basil make this amazing plant smell! No green thumb required.
This was limited for just April, but everyone loved it SO MUCH that it's here to stay!!
Each candle is in a 9oz amber glass jar with a black metal lid and a wax weight of 7.2 oz. They have a 50+ hour burn time and are made from all natural US soy beans. All candles are hand poured in Austin, Texas in small batches to ensure quality.