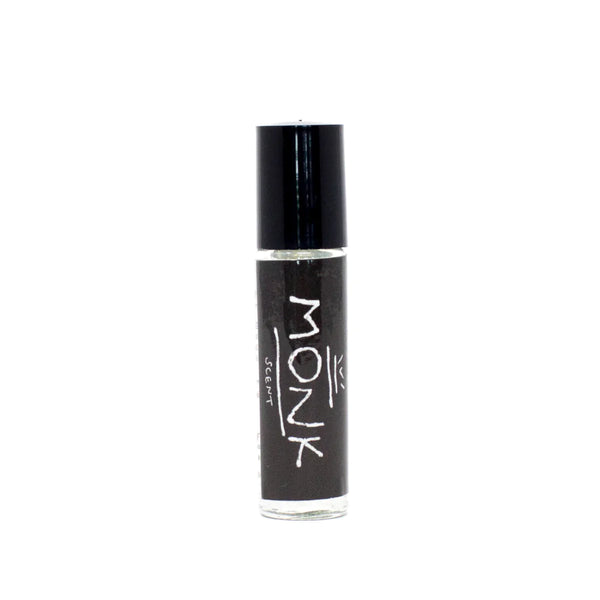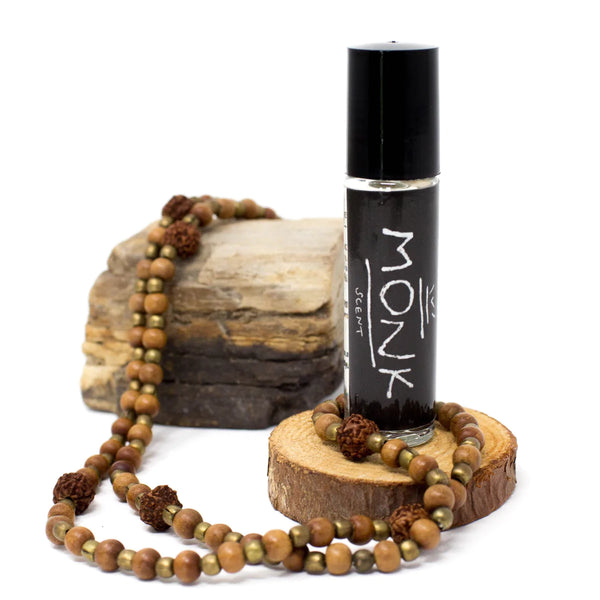 Oils.Earth - Roller - Monk
All natural roll-on oils for physical and emotional well-being. Enhanced with clear quartz.
☽ MONK ROLLER ☾
・Connection + Acceptance・

May you feel connected and embrace your unique nature.

With its woodsy body and citrus top notes, this blend helps you connect to the three pillars - Source, community, and yourself. It helps you recognize yourself in the whole and the whole in yourself. 
This blend is a great tool to use in meditation and yoga practice. 
It is also a beautiful all natural cologne and hair fragrance.

INGREDIENTS
100% Pure Essential Oils (organic) of sandalwood, cedarwood, and bergamot, 100% Organic Fractionated Coconut Oil, and a Quartz Gemstone (Master Crystal - It increases the benefits of the blend and its intention).*
Free of synthetics, parabens, sulfates, mineral oil, fillers, petroleum, artificial fragrances, dyes + color additives.
Vegan ingredients + no testing on animals, ever.


10ml | Clear Glass Roller Bottle | Stainless Steel Roller Ball 


RITUAL
For topical and aromatic use only. Apply to the back of the neck, wrists (take three deep inhales taking in the calming aroma), and heart area. 

SAFETY
If you are pregnant, nursing, or under a doctor's care, consult your physician. Avoid contact with eyes, inner ears, and sensitive areas. In case of allergic reaction, immediately discontinue use.

☆ Ask about our custom orders ☆
* Stones are cleansed prior to incorporation.
_______
This information has not been evaluated by the FDA. This product is not intended to diagnose, treat, cure, or prevent any disease.