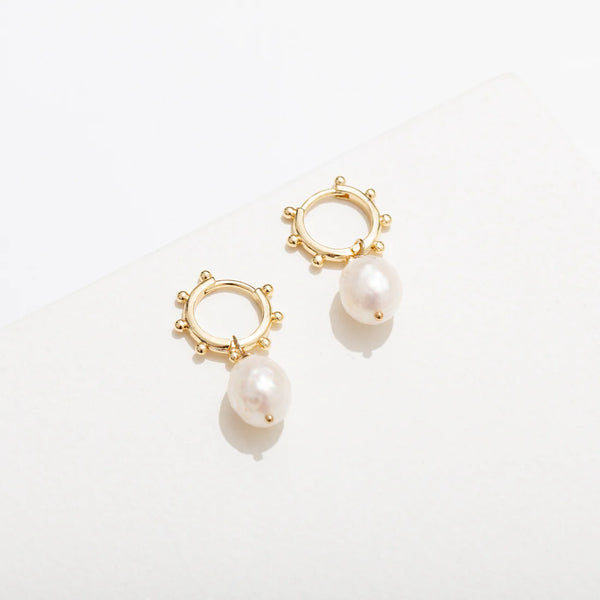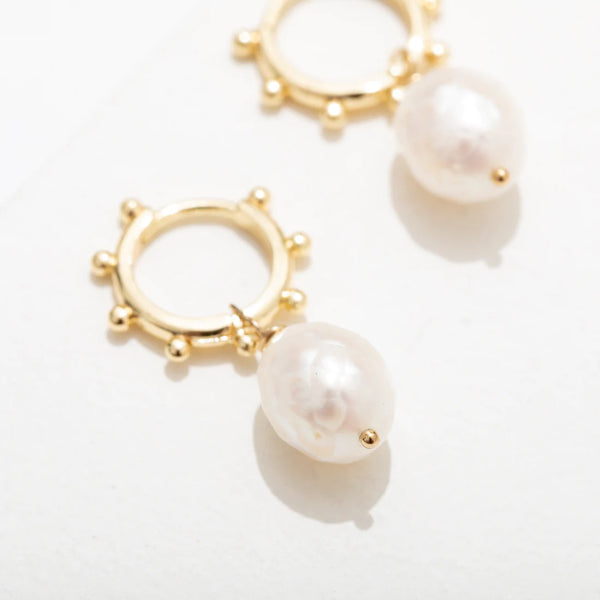 Larissa Loden - Earring - Simmons
These stylish little buds radiate a polished and composed strength - we'll take em á la mode! These gorgeous gorgeous girls have a faceted rice pearl dangling from gold plated brass huggie style earrings.
This design was inspired by Simone Lucie Ernestine Marie Bertrand de Beauvoir, a French writer, intellectual, existentialist philosopher, political activist, feminist, socialist, and social theorist. Simone de Beauvoir, je t'aime!