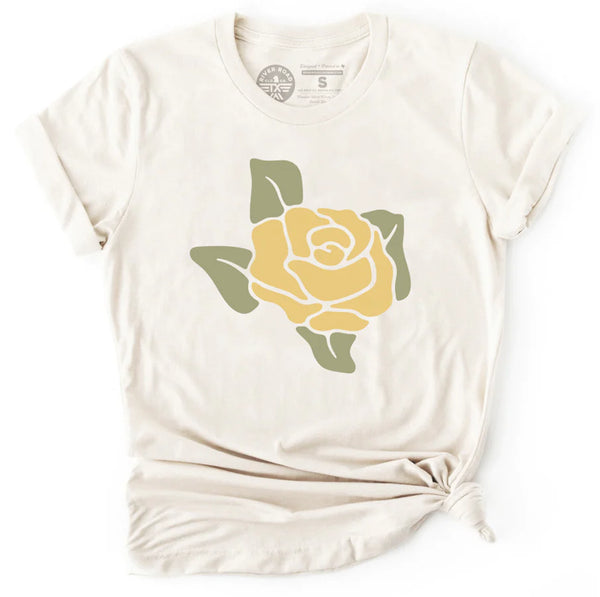 River Road - Shirt - Yellow Rose
The Texas yellow rose is a symbol of friendship and hospitality, as well as being the official state flower of Texas. It has a long and storied history in Texas culture and is deeply intertwined with the state's identity.
One of the most famous stories involving the Texas yellow rose is the legend of the Yellow Rose of Texas, which tells the story of a mulatto slave woman who helped Texas win its independence from Mexico. According to the legend, she used her charm and wit to distract Mexican General Santa Anna, giving the Texan army time to regroup and ultimately defeat the Mexican forces.