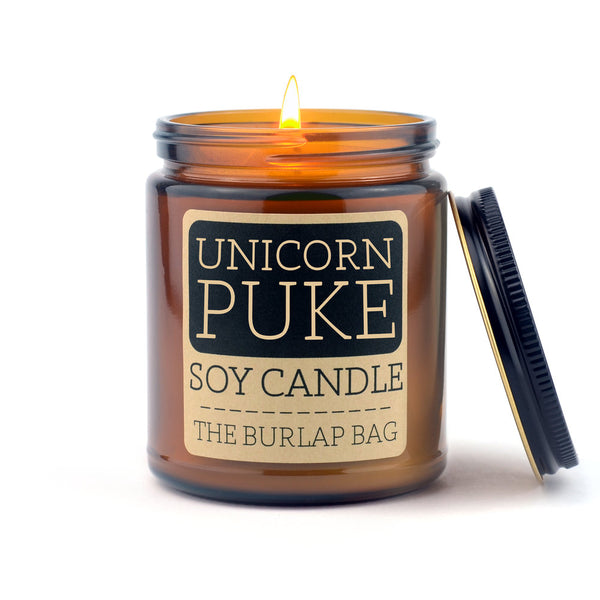 The Burlap Bag - Candle - Unicorn Puke
Unicorn puke - Smells just like cotton candy, of course! Everyone knows unicorns are made of rainbows and sunshine and sugar.
Each candle is in a 9oz amber glass jar with a black metal lid and a wax weight of 7.2 oz. They have a 50+ hour burn time and are made from all natural US soy beans. All candles are hand poured in Austin, Texas in small batches to ensure quality.