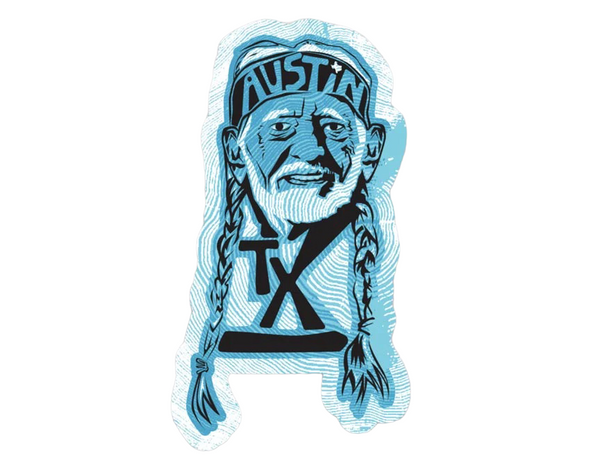 Gusto - Sticker - Willie Nelson ATX
Willie Sticker
Austin loves Willie Nelson and we hope you love this sticker too! If you look closely, you can see fingerprint lines in the artwork meant to show how Willie has made a lasting impression on Austin, TX.
Perfect for windows, bottles, cups, or anything that you want to give a unique look. Made from durable vinyl with a laminate that protects your stickers from scratching, rain and sunlight. 
sticker details:
2" x 3.61" / durable vinyl with laminate