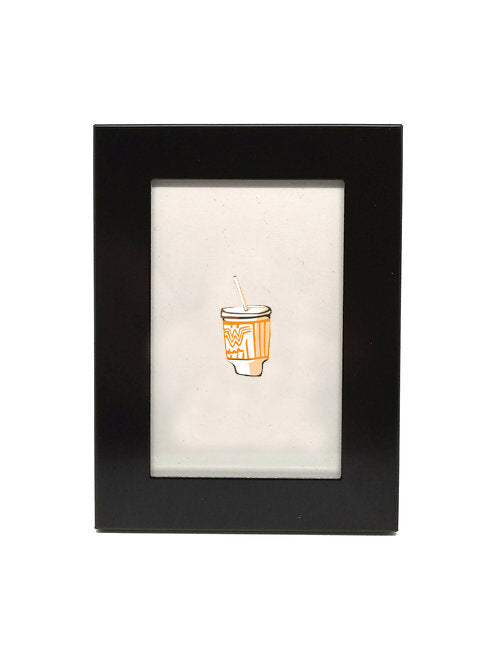 Elisa Wikey - Tiny Frame - What a Cup
Come and take these tiny framed art pieces, just don't tread on and/or mess with them! These little armadillos and itty bitty blue bonnets will show off your Texas bonafides, or if you've got a Lone Star Lad or Topo Chica that needs a gift that'll have them saying stereotypical nonsense like "Yee Haw! I've got a snake in my boot!," well, you could do worse than these cute little guys.
Desperately searching for small art to celebrate your love of Texas? Enter Whatacup, here to refresh you after a tasty fast food fill up.
2.5"x3.5", this tiny art is ready for your desk, wall, or smudged with fry oils.