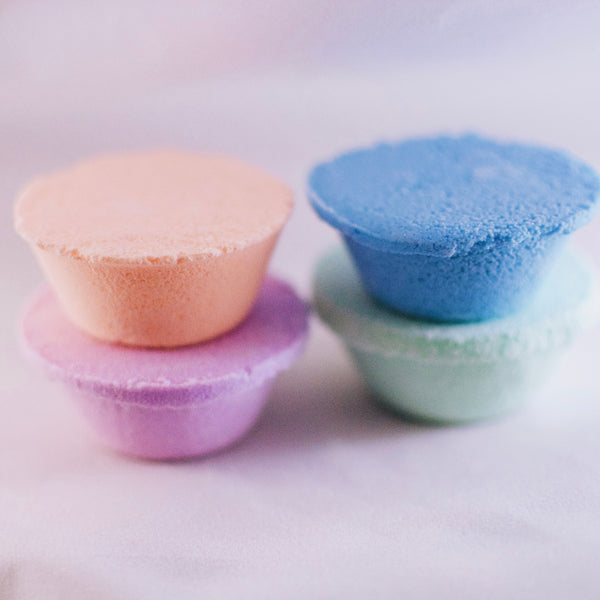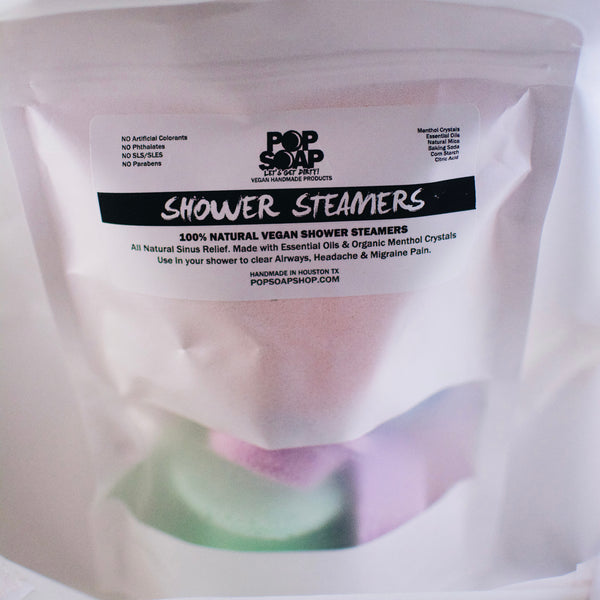 Pop Soap - Shower Steamer
Treat your self at home to a spa experience with our All Natural and Organic Shower Steamers. Pop one into your shower with you and feel your Sinus open. These little beauties pack a powerful punch opening air ways and providing both physical and mental relief.
INSTRUCTIONS: Place tablet on a ledge, tray or hanging bag out of the direct stream of water. Sprinkle water onto tablet to activate and as needed to keep the desired steam. Do not place directly in the stream of water or tablet may dissolve too fast to be enjoyed.
Not for the bath, soaking or topical application. For shower ONLY!! Adult supervision for children under 13 recommended as these steamers are powerful. Keep away from direct steam to face and eyes. For external use only. If pregnant or nursing consult a physician  before use.