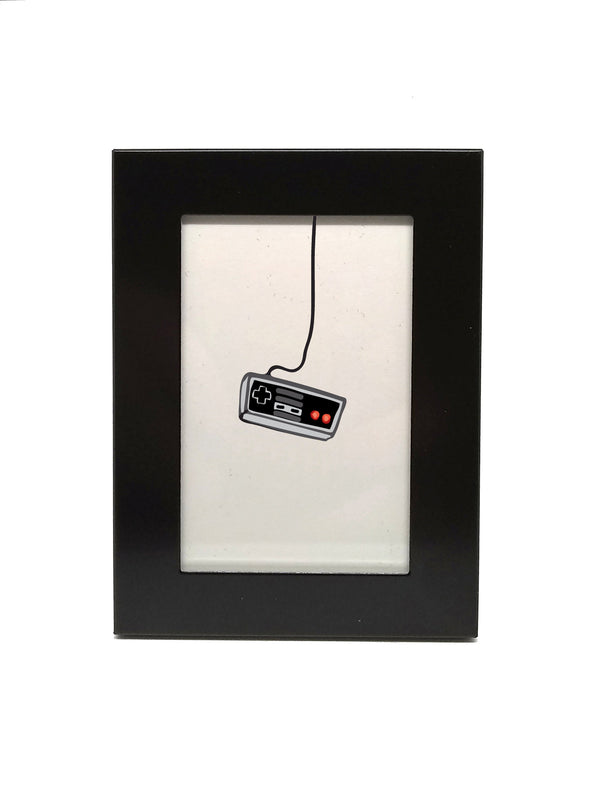 Elisa Wikey - Tiny Frame - Nintendo Controller
Take a tiny bit of CONTROL with this itty bitty guy!
A little gaming something that fits your little gaming lifestyle! This is a 2.5"x3.5" tiny framed thing, the tiniest and framiest of all the things.
Comes with instructions and a Tiny Certificate of Authenticity.